Biography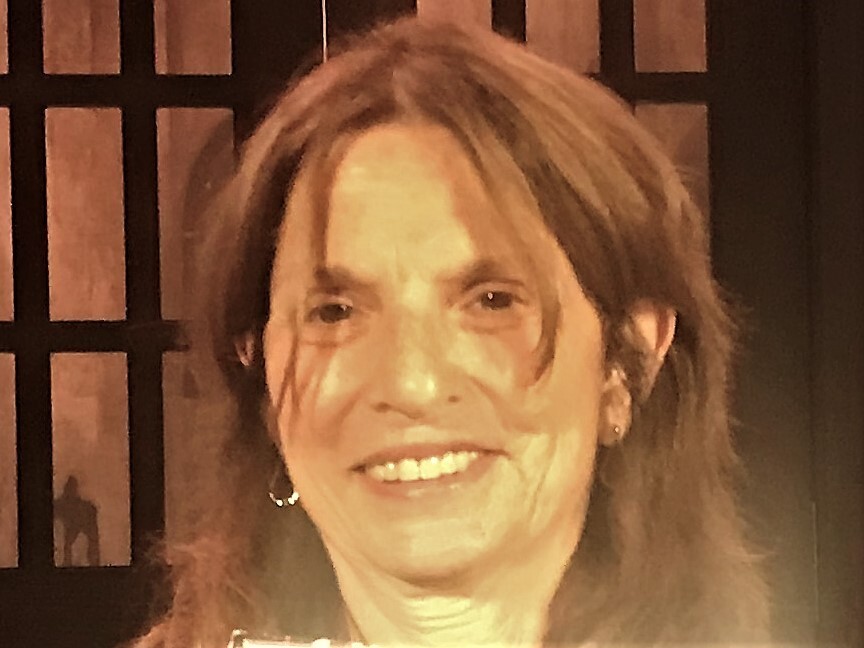 Carla Fine is the author of the widely acclaimed book, No Time to Say Goodbye: Surviving the Suicide of a Loved One published by Broadway Books/Doubleday in 1999. The book, now in its 24th printing, is also available in EBooks in Kindle and Nook, and in Japanese from Fuso Publishers; Korean from Kungree Publishers; and Portuguese from Martins Fontes Publishers.
NO TIME TO SAY GOODBYE IS NOW AVAILABLE IN AUDIOBOOKS NARRATED BY CARLA FINE
No Time to Say Goodbye is a personal story--Ms. Fine's husband, a prominent New York physician, killed himself in 1989 at the age of 43. She also interviewed more than 60 other people who lost sons and daughters, wives and husbands, fathers and mothers, sisters and brothers, friends and relatives to suicide. The book describes the different stages of mourning surrounding the suicide of a loved one and helps survivors see that they are not alone in their confusion and grief.
Carla's most recent book, Touched By Suicide: Hope and Healing After Loss, written with Dr. Michael Myers, one of the leading clinicians in the field of suicide and professor of pyschiatry at the SUNY-Downstate Medical School in Brooklyn, New York, was published by Gotham Books/Penguin in 2006. The book offers detailed steps, practical suggestions, and compassionate guidance for coping after suicide.
Carla's work has also appeared in such publications as "Suicide and Life-Threatening Behavior" (Guilford Press) and Medscape. She lectures extensively to suicide survivors' groups and professional organizations throughout the United States, Canada, Europe, and India. In addition, she offers workshops on writing as a path to healing when coping with the death of a loved one.
Carla is the author or coauthor of nine other books, including Inside the Upheaval of Journalism: Reporters Look Back on 50 Years of Covering the News (Peter Lang Publishers, 2019), with contributing chapter on changes in book publishing; Who Cares What You're Supposed to Do? Breaking the Rules to Get What You Want in Love, Life, and Work (Perigee/Penguin, 2004), written with Dr. Victoria Dickerson; Achievement Matters: Getting Your Child the Best Education Possible (Kensington Press, 2002), in collaboration with Hugh Price, president of the National Urban League; Strong, Smart, And Bold: Empowering Girls For Life (Cliff Street Books/HarperCollins, 2001); and The Miracles of Mentoring: How to Encourage and Lead Future Generation, in collaboration with Thomas Dortch, Jr., president of the 100 Black Men of America (Doubleday, 2000).
She is also the author of Just Because I'm Latin Doesn't Mean I Mambo: A Success Guide for Hispanic Americans, in collaboration with diversity specialist Juan Roberto Job (Ballantine Books, 1998); Married to Medicine: An Intimate Portrait of Doctors' Wives (Atheneum, 1981); and Barron's Guide to Foreign Medical Schools: Selecting Them, Surviving Them, and Successfully Practicing in the United States (Barron's Educational Series, 1979).
Carla has appeared on numerous national and local television and radio programs, including Oprah Winfrey, Court TV, Joan Rivers, Oxygen TV, New York One, NewsCenter 4, and Tony Brown's Journal. She received her Masters of Science degree with honors from the Columbia University Graduate School of Journalism.
Carla lives in New York City with her husband, Allen Oster, and their two Labrador retrievers, Benny and Jansey. Carla is currently working on a book on women and resilience and is represented by Levine Greenberg Literacy Agency, Inc.